The AGEFAV (the French-Armenian School of Valence Board of Directors), founding group of this school, has the mission of ensuring a good administrative and pedagogical management of the school.
The founding team members are : Hampig Osipian, Marie-Ange Siranousian, Charig Osipian, Tamar Siranousian and Stéphane Hamalian.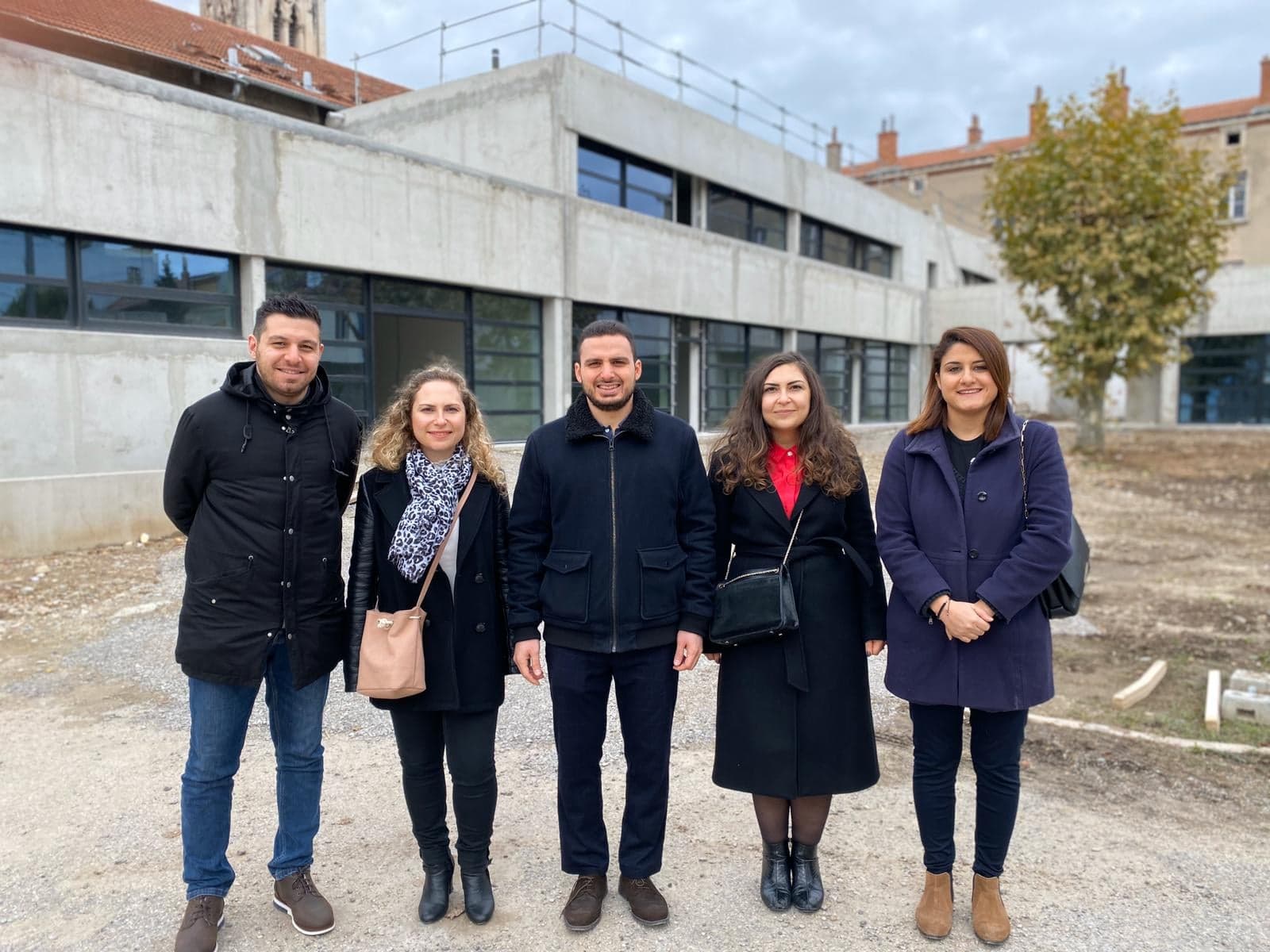 From left to right: Stéphane Hamalian, Marie-Ange Siranousian, Hampig Osipian, Tamar Siranousian, Charig Osipian
AGEFAV aims to offer a high quality school (kindergarten and primary school) providing an excellent education. To make this happen, the pedagogical team will adapt the teaching methodology to the psychology of each pupil, taking into consideration their social and cognitive development. The educational and pedagogical project of this school will be based on six key principles:
Development of pupils' sense of belonging through the learning of Armenian language, culture and history.
Compliance with the French National Education program to ensure all basics are acquired before going on to secondary school.
Training pupils to learn English with the goal to achieve an elementary level as fluent as the Armenian language.
Promotion of extracurricular activities (initiation to computers, chess, theater ...), essential to personal development and make them grow.
Initiation of pupils to Christian education through pastoral activities.
      6. Pupils awareness to environmental and societal issues, to prepare them for the challenges of the future